Mission Impossible Outdoor Team Building Game | Outdoor Team Events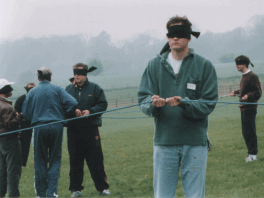 Mission Impossible has proved to be one of our most popular outdoor team building events over the past few seasons: it can be adapted to suit any venue and offers both fun and challenging outdoor team tasks that facilitate effective teamwork. The different outdoor team challenges encourage trust, communication, planning and leadership.

This outdoor team building activity is suitable for group sizes from six upwards and caters for all physical abilities. We recommend that you split your group into teams of 6-8.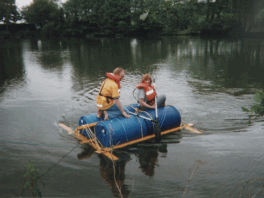 How it works

Various scenarios can be used but typically guests might arrive back in the conference room after lunch expecting another lecture. Instead, they are informed that the original Postman Pat Puppet has been snatched from a Hollywood Film Premier by a gang of ruthless International Puppet Snatchers!

The teams, faced with a race against time to find him, have to locate and complete a series of outdoor team building exercises and games set within the grounds of the venue. Successful completion of each task is rewarded with information and clues that will lead to his hiding place.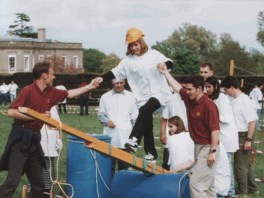 There is a final twist at the end before the group can go off in search of the missing Puppet- the winning team gets a prize as reward for his safe return!

Each team is accompanied by an experienced instructor to brief the tasks and observe the teams. Mission Impossible really is suitable for all ages and physical abilities as we can alter the tasks accordingly. The scenario can also be adapted to your company product (such as a computer chip) and we can even modify this event to run indoors if required.



| | |
| --- | --- |
| | Other Outdoor Team Events we can offer: |
Price Structure and Contact Details:

Please call us on 07770 982290, send an Email or use our online Enquiry Form for prices and further details. For information on our full range of corporate team events please visit our main Team Building page or return to our Home Page. Please click here if this page fails to load properly.


The choice of games and activities we can include in your Mission Impossible Outdoor Team Building Day includes the following: