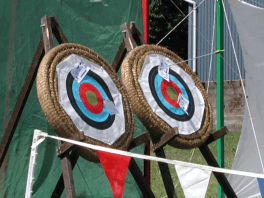 Each time they complete a section the teams are awarded cash in the form of Funny Money. The amount they get depends on how quickly they perform the task, how enthusiastic they are and also how well they work together as a Team.

The event finishes with a grand finale in the form of a "Mystery Task" where the teams all compete head to head to see who is the overall winner. The teams have to buy the equipment needed for this task using the 'cash' they have earned from the previous challenges.

Price Structure: Please call, email or use our online enquiry form for prices.