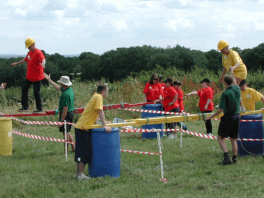 Lost Inca Treasure Trail- outdoor Team Event

This is another of our most popular Team Building Events. Like the Mission Impossible, it can be adapted to suit any venue and offers both fun and challenging tasks, as well as facilitating effective team building.

During the initial briefing, led by that intrepid explorer Indiana Bones, teams are handed some ancient manuscripts, sealed in wax, that have been uncovered by a curator at the Bodlean Library. The old maps will lead the teams to series of Tasks that, if successfully completed, will help then find a the key to a locked chest containing the Lost Inca Treasure.


The tasks are situated deep within the Jungle and teams have to negotiate such tricky obstacles as the Temple of Doom and crossing the dangerous Quicksand. They might come under attack from the native Pygmies, having to fend them off before escaping across the crocodile infested Gorge!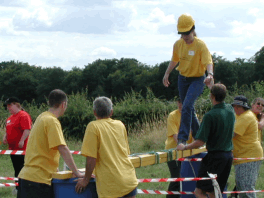 The teams are also issued with an ancient Inca Divining Rod that will help them locate the lost key- buried somewhere in the grounds of the venue. However, they must be successful on the Virus in order to retrieve the Power Crystals!

Once all the teams have completed their tasks the finale involves a rush around the grounds using the Divining Rods to unearth the missing key. The winning Team gets to open the Treasure Chest and share the spoils of victory!


Each team is accompanied by an experienced instructor.